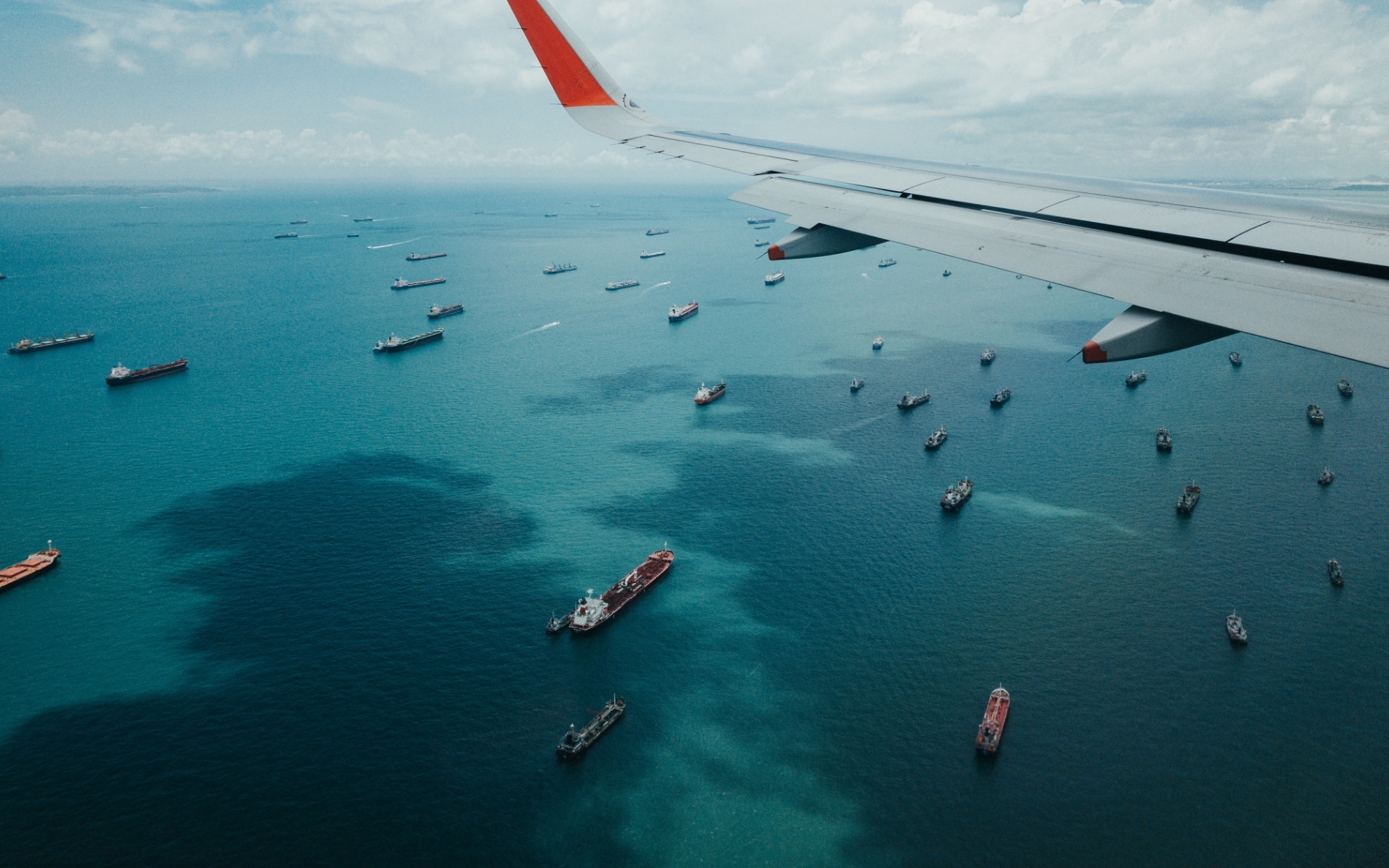 Omida Sea And Air offers a business partnership in the field of sea and air freight forwarding, land transport and logistics.
Omida Sea & Air
Forwarding with over 9 years
experience in the TSL industry
We are a company with Polish capital, European spirit and Global reach. Since 2012, we have been growing and strengthening our leading position on the TSL services market. Our over 9-year commitment to TSL transport translates into the quality of transport services by sea, land or air.
We offer a wide range of TSL services, ensuring their quality at the highest level. Our success is created by people devoted to their work - creative, committed and positive - supporting clients with professional knowledge and experience.
Gain more by entrusting your cargo!
By choosing Omida Sea And Air you save time and money. We care about exceptional customer satisfaction with our services, which is why we perform all the tasks entrusted to us in one hundred percent, using valuable experience and knowledge.
Complex services
We provide you with full logistic and forwarding services within all branches of transport.
Global reach
You benefit from our global reach which includes 4 continents.
Legal support
We advise you on customs law.
Process optimization
You save time thanks to simplified customs clearance.
Cost reduction
We help you optimise your transport costs
Quality guaranteed
You gain peace of mind by entrusting your cargo to specialists with years of experience.
Learn more about us!
See what our company is characterized by. We engage in many interesting campaigns and support Polish sportsmen. We encourage you to read our blog to be up to date with current events related to our company.
Sea & Air Video
Watch Omida Sea And Air videos
Check how we have grown over the years and how we operate today! Watch the latest video materials in which you will get to know our company "from the inside"!".
Contact form
Transport quote.
Choose a trusted TSL company!
Make a free inquiry for a quote for sea, air or rail transport. Gain an experienced logistics partner. Cooperate with a Polish forwarding company with a global reach.
* I agree to receive by e-mail commercial information coming from Omida Sea And Air S.A. within the meaning of the Act of 18 July 2002 on electronic services
I hereby consent to the use by Omida Sea And Air S.A. of telecommunications terminal equipment and automated calling systems to present commercial information within the meaning of the Act of 16 July 2014. -Telecommunications Law
The administrator of your personal data will be Omida Sea And Air Spółka Akcyjna (hereinafter: Sea And Air S.A). You can contact us as follows: by letter to: ul. Plac Kaszubski 8, 81-350 Gdynia, by e-mail: iodo@seaandair.pl. Personal data will be processed in order to prepare offers on Sea And Air S.A products and services. Details about the processing of your personal data are available here.